Transport Innovation Gender Observatory
Women face higher risks and burdens than men in transport, due to unequal access to resources, education, job opportunities and entrenched socio-cultural norms. The TInnGO project will develop a framework and mechanisms for a sustainable game change in European transport using the transformative strategy of gender and diversity sensitive smart mobility.
The geographic coverage of the TInnGO project is pan-European and in this context, a network of 10 national hubs has been established. The TInnGO Observatory coordinates and leads the Scandinavian, the UK, the Spanish, the Portuguese, the Italian, the Greek, the French, the German, the Romanian, and the Baltics Hubs.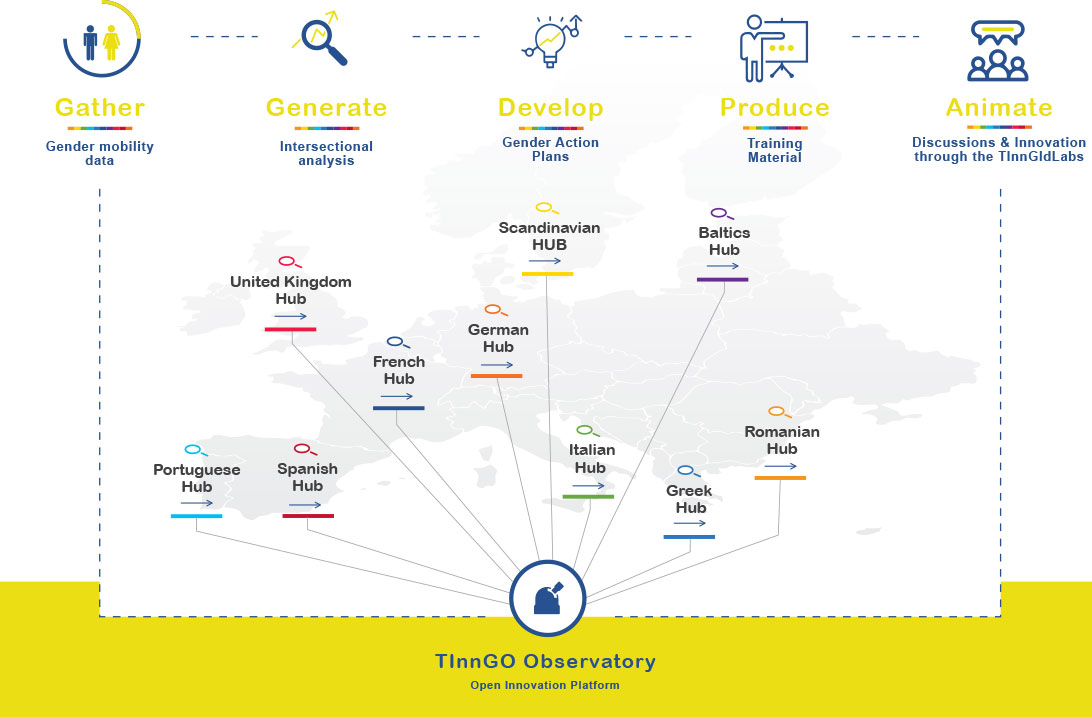 A key element of the TInnGO project is the creation of a one-stop Observatory for policymakers, scholars and citizens involved in Smart Mobility, which includes a learning centre, open mobility data platform, data repository, case studies.The TInnGO Observatory for gender smart transport innovation provides a nexus for data collection, analysis, dissemination of gender mainstreaming tools and open innovation.
The TInnGO Observatory leads, coordinates, and is fed by 10 National Hubs across EU, thereby providing both international and national leadership, innovation and critical review of smart mobility innovations. The ambition is to make the TInnGO Observatory a template for other observatories across the globe to address barriers to women's mobility through gendered, culturally sensitive smart mobility innovations.
Open Data Repository
The TInnGO Open Data Repository (T-ODR) is a global repository for gender-related data collections in the Transport sector (e.g. gender-related citizen mobility, transport safety & security, surveys, research outcomes, etc.). T-ODR is used to store large volumes of gender-related transport data, acquired from 10 national hubs of a pan-European Gender Observatory of the H2020/TINNGO Project (https://www.tinngo.eu/). However, any other contributor of relevant such datasets is invited and welcome to contribute. Anonymized or pseudonymized (only) contributions can be uploaded after registration. Data access is free, respecting license terms & conditions.
The T-ODR has received approval from the Ethics Committee of Coventry University.
TInnGO ODR is part of the TInnGO project, funded by the Horizon 2020 framework.

The TInnGO Incident Reporting Tool (T-IRT) enables anonymous users to share their experiences in order to make public spaces safer.
Information is analysed to engage our communities to find solutions and to hold our civic officials and police accountable to have better policies and infrastructure.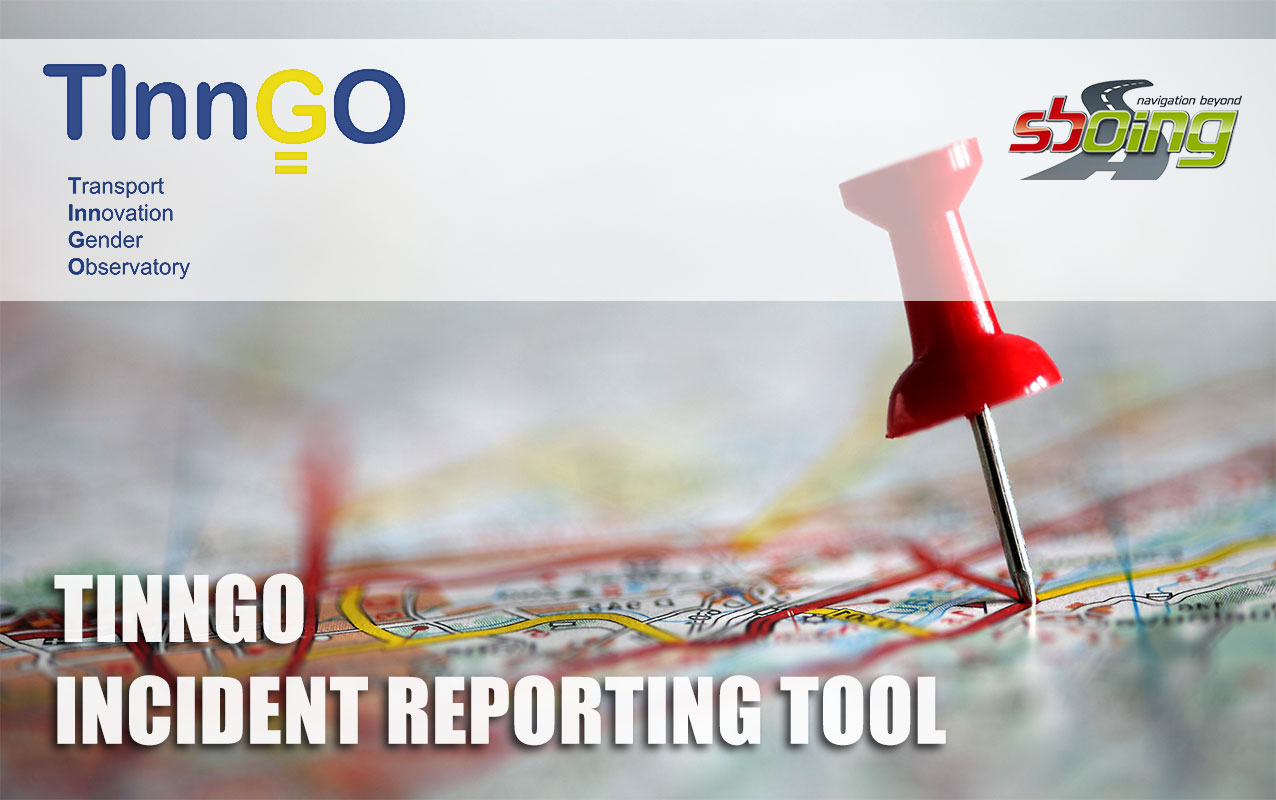 Authorised users can access the restricted area of the Incident Reporting Tool for moderation .
Moderators' Access
Transport Surveys
A Platform to manage dynamic Survey Campaigns for the H2020/TInnGO project
A research study that aims to provide a basis for the development of sustainable transport and future transport services in Europe.
https://tinngo.sboing.net/surveys
The research is coordinated by the Coventry University and complies with Coventry University's ethical framework and it is GDPR-compliant.
Partners Area
All partners have a access to a private cloud file storage space for collaboration. Access is available via secure file transfer protocol.
Command line: sftp on Linux and Mac
Applications with graphical interface:
Only anonymized / pseudonymized data should be uploaded to T-ODR and each partner should ensure this.
Host: tinngo.sboing.net
Protocol: SFTP
Username & Password: as given
Contact
Drop us a line using the form bellow
Your message has been sent. Thank you!